I'm Stella. Mary and I have been friends from the day she moved in across the road from my family home.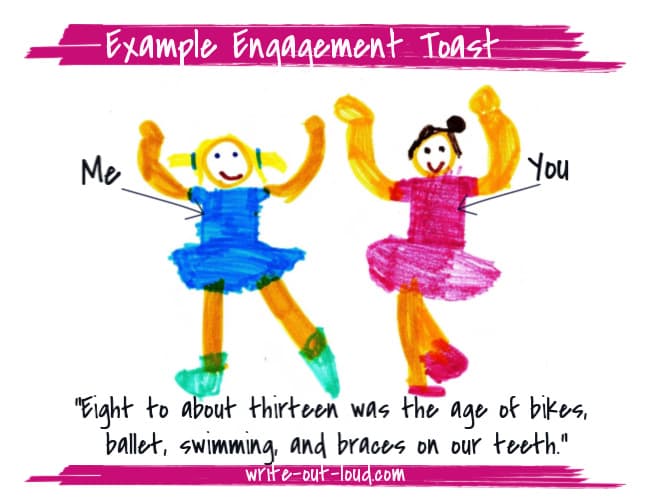 That's a long time ago when we were six. At that age Barbi ruled.
Eight to about thirteen was the age of bikes, ballet, swimming, and braces on our teeth.
Fourteen to twenty was books, "Do I look good in this?" and earnest discussions about the plight of the world.

We got an education, experimented with what we did and didn't like and through it all there was "us" - united.

And then along came Bill.

Bill redefined boyfriend. Until he arrived they'd been unreliable, troublesome creatures. He was kind, attentive, persistent and ultimately persuasive. And yes, I could see he had Mary's best interest at heart.

He loves her and she loves him. They are a perfect couple and I am happy he's come between us.

To Mary and Bill - we're going to have so much fun planning your wedding!