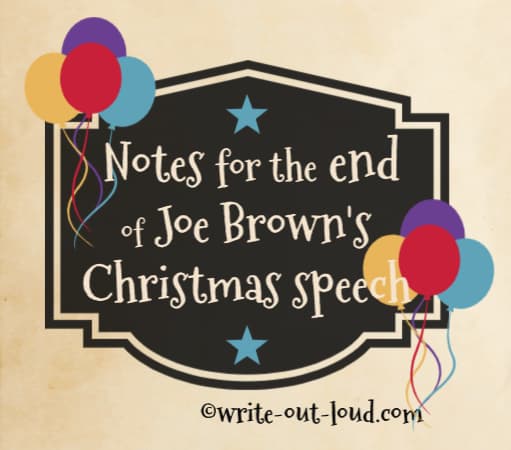 "It's been a tough year but I'm proud of what we accomplished together. Some businesses haven't been able to do what we have done.
Thanks to you we'll be going into the new year with strength, to build on our accomplishments and to consolidate our position.
Let's celebrate that. It's a gift to be grateful for. And when you leave here you go to another.
As Burton Hillis said, "The best of all gifts around any Christmas tree is the presence of a happy family all wrapped up in each other."
And that's what I wish for you all!
Now let's raise a glass - to us, to our families and a happy Christmas."