Whoops - No Such Url

Bother, oh dear, yikes, golly gosh, terribly sorry, jeepers creepers ...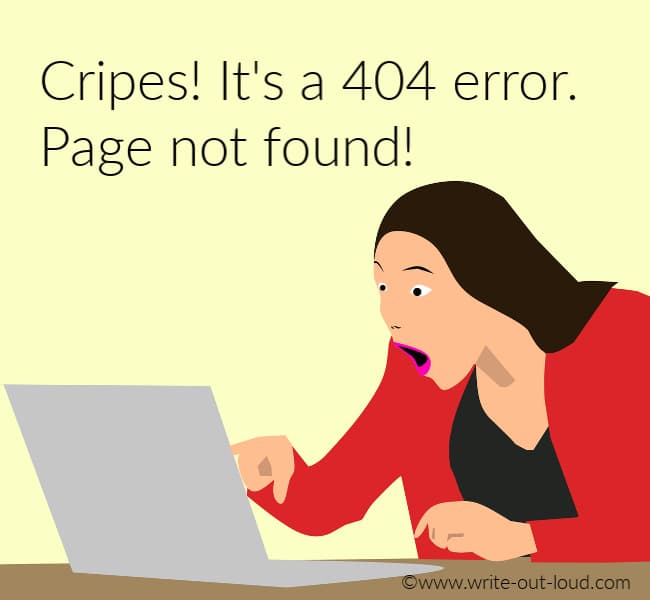 Sadly, the page you wanted is missing. Perhaps it's been moved, or is temporarily lost for words.

However, to quote James Joyce: "Mistakes are the portals of discovery."

Here's 3 ways to find what you were looking for
1. Browse the drop-down menus at the top of the page.
2. Check the write-out-loud.com site map where all current pages are listed.
3. Or use write-out-loud.com's site search box.
Enter your search terms e.g. funeral poems or how to write a speech into the search box and click Search.

Custom Search
NB: Your results will be displayed on a new page.
PS. Apologies for the inconvenience.